Curriculum
Content and Organisation of the School's Curriculum at Key Stage 2
The Curriculum for Key Stage 2 comprises:
Core Subjects: English (Literacy)
Mathematics (Numeracy)
Science
Foundation Subjects: Computing
History
Geography
Design Technology
Art and Design
Music
French
Physical Education (P.E.)
PHSE (Personal, Social & Health Education) and Citizenship
In addition to the above subjects, Religious Education must be provided for all pupils and must form part of the basic curriculum of the school. Spiritual, moral, social and cultural education features as an important element throughout the school's curriculum.
Our approach to planning the learning experiences for our pupils is based on our recognition of the particular contribution that each specific subject area makes. At the same time it is acknowledged that a great many skills and concepts are common to a range of subjects and therefore we have recently started using the Inspire Curriculum which focuses on a cross-curricular approach to learning. Pupils will follow a topic for a set period and will learn about this area through all subjects where appropriate
Further information about the school curriculum can be found by clicking here.
or details of the curriculum in each year group click the relevant link below or in the Menu - Our School above.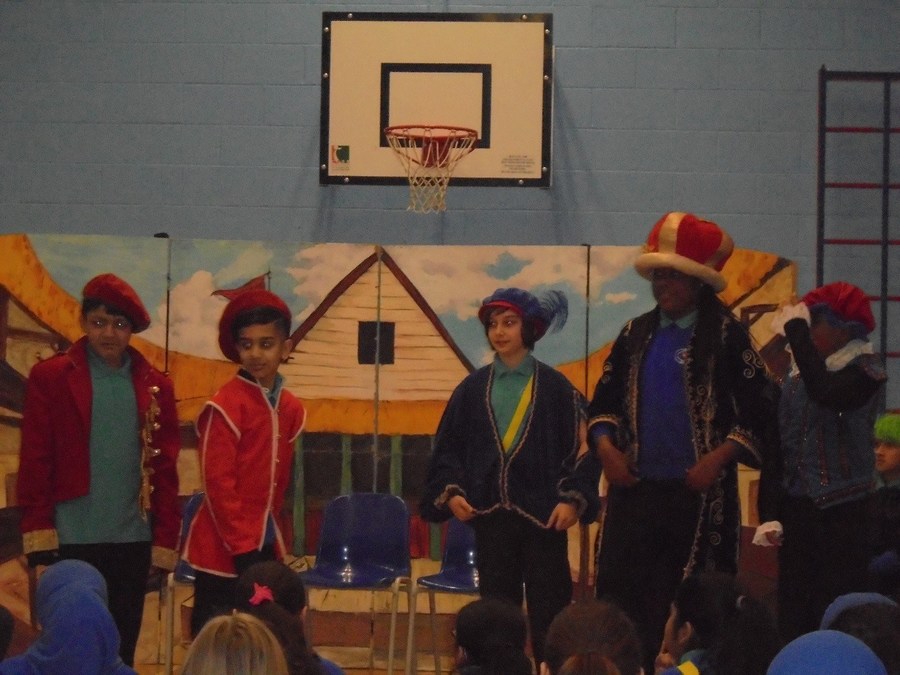 At Foxdell we follow the new National Curriculum for English in line with our Inspire Curriculum.
Each class has an English lesson every day and within the hour, pupils spend some of the time working as a whole class and some time working in ability groups. Throughout the week, different aspects of English are focussed on including: reading and comprehension, grammar and spelling, drama, and writing and composition.
Throughout our school, much attention is given to the development and enrichment of children's language, both spoken and written.
We have experienced staff in school to help support the language development of those pupils who come from homes where English is not the first language.
We encourage children to care for and respect books and overall to foster a love of books and reading. We encourage pupils to read whole books as well as extracts from high quality sources so as to be immersed in a range of text types.
We have a graded reading scheme through which children progress according to ability. Each classroom contains a "class library" from which children are encouraged to make their own choice of books to read alongside the graded scheme. Children are also encouraged to select books from the main library. Progress in reading is carefully monitored by the class teacher and is measured regularly, using a standardised reading test as well as ongoing Teacher Assessment. Children will be heard read in school every week either individually or in a group as part of guided reading.
We believe parents have a vital role to play in helping their children to read both in a "listening to" and "reading to" role. We encourage children to read at home as often as possible and widen their horizons through the reading of a range of materials.
For those children experiencing particular difficulty, extra support is available within school through specifically trained staff.
Children are encouraged to write with confidence, independence and accuracy, taking into consideration their purpose and audience. They will also be shown how to draft and edit their work. The use of focus groups ensures the needs of specific children are met. Handwriting is taught formally in a joined up style using a published scheme and children are encouraged to take pride in the presentation of their work, especially in final draft form.
In line with the government's new focus, grammar is taught both in context and explicitly in stand alone lessons as well as in lesson starters. We appreciate the importance of pupils using their grammar skills in their own writing and so seek to teach grammar in context wherever possible. Children will learn skills in relation to sentence formation and standard formal English.
Speaking and listening skills have a high priority in our school and feature throughout the curriculum. Pupils experience a range of activities designed to develop their confidence and ability in this area. They are encouraged to speak clearly and courteously and to listen attentively to the views of others.
At Foxdell we follow the approach as outlined in Letters and Sounds: Principles and Practice of High Quality Phonics, found in the Primary National Strategy 2007.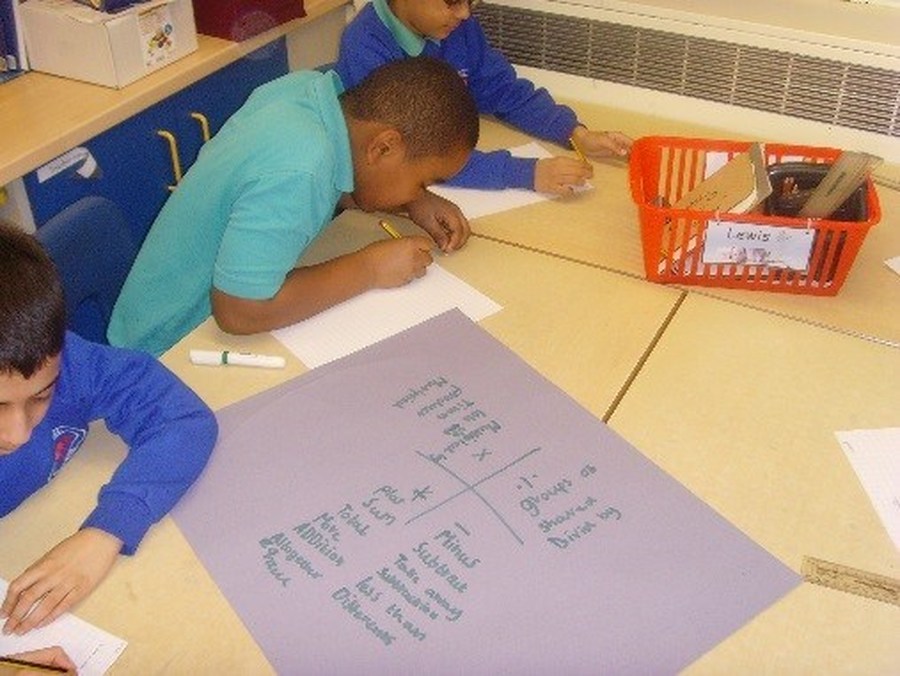 The school follows the National Curriculum for Mathematics. All pupils participate in a daily mathematics lesson where children are taught to be fluent in the fundamentals of mathematics. They are taught to reason and follow lines of enquiry and solve problems by applying their mathematical knowledge to a variety of situations both inside and outside of the classroom. We aim to make lessons enjoyable, practical and as engaging as possible. We achieve this through using a variety of resources including ICT, PE and the environment around us. In addition to the maths teacher, support will be offered from a specialist teaching assistant in some groups.
We hope that parents will support children by helping them to learn tables and undertake other mathematical homework activities.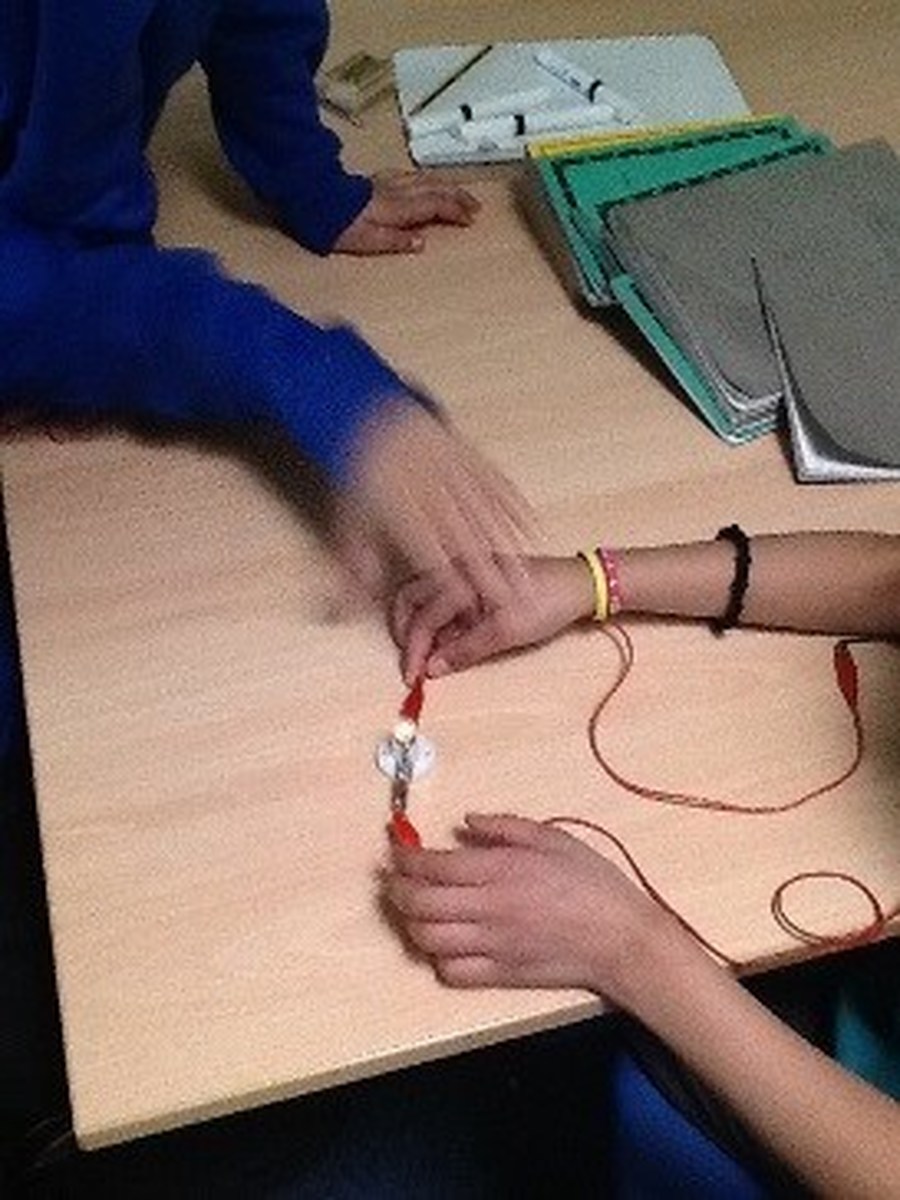 The science curriculum is designed to encourage the development of important knowledge and understanding of the physical and living environment. Children will also acquire various scientific skills and attitudes to enable them to plan investigations as they explore the world around them, predict their outcomes while applying their scientific knowledge and interpret and communicate their findings.
As a school, we recognise the need to equip our children to use computational thinking and creativity to understand and change the world. We aim to ensure that pupils become digitally literate, able to use and express themselves and develop their ideas through computing technology at a level suitable for the future workplace and as active participants in an increasingly digital world. Computing is taught as a subject in its own right and is also used across the wider curriculum. There is a computer room containing PCs as well as iPads and laptop trolleys for classroom use. In computing lessons pupils spend one hour per week in the computer room where they follow a structured and progressive programme involving a wide range of core computing skills such as word processing, data handling and desktop publishing as well as the ability to create their own resources using computer programming, audio and video recording and multimedia applications. Across the curriculum pupils are encouraged to use a range of computing technology to support learning which can be in the form of research, recording of work or creation of resources to reinforce and extend learning. E-Safety is an important aspect of all work involving computing and pupils are regularly taught how to stay safe on-line and what to do when they have concerns. All access to the internet is regulated by E2BN to ensure that pupils stay safe and secure when working in school. Pupils work is regularly celebrated and displayed on the school's website and the VLE.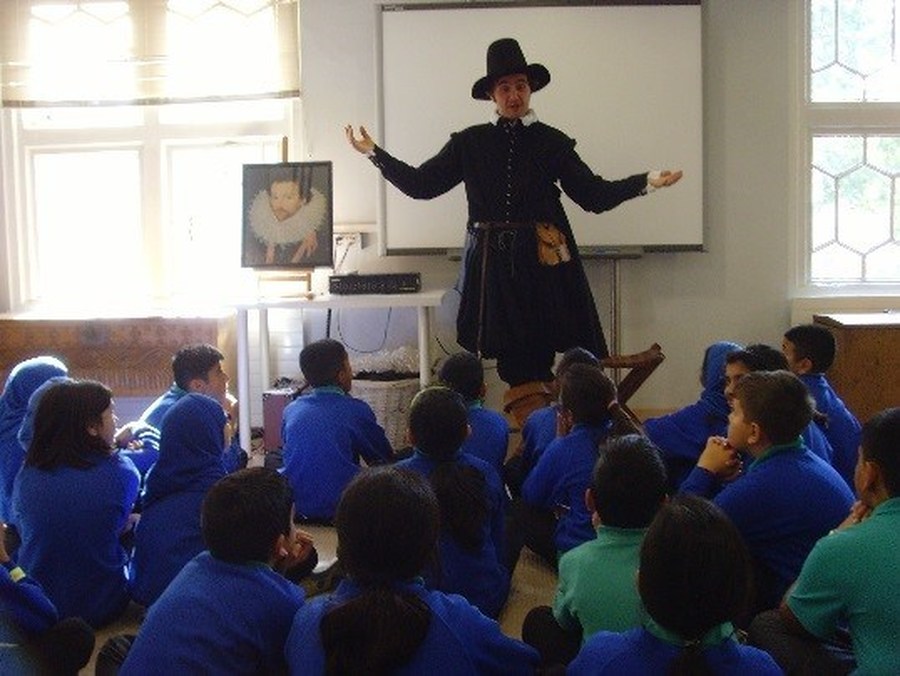 During their time at Foxdell, children will study a range of units encompassing British and World history. They will explore British history from earliest times to the present day, forming an understanding of how people's lives have shaped this nation and how Britain has influenced and been influenced by the wider world. Children will also investigate aspects of the history of the wider world such as the nature of ancient civilisations, the rise and fall of empires and features of non – European societies. They will be taught to recognise that there are different interpretations of the past and how to use a wide variety of historical sources in looking for evidence. When analysing historical evidence, children will be taught to look at similarities and differences, cause and effect in order to make connections, answer questions and create their own accounts of the past.
School trips are often arranged to help broaden the children's experiences and their understanding of the topic.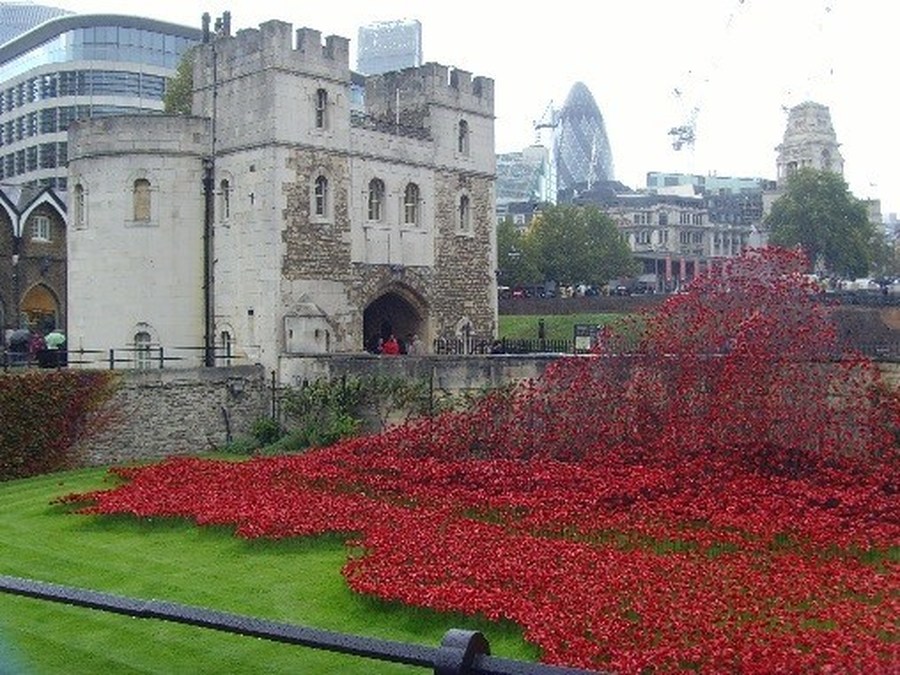 The geography curriculum at Foxdell Junior School aims to generate curiosity and wonder about the world and its people as well as encourage children to explore the area in which they live. Children are taught about a range of contrasting places, people and environments as well as developing an understanding of key physical and human processes. Children also develop mapping skills and use fieldwork techniques when collecting and analysing data.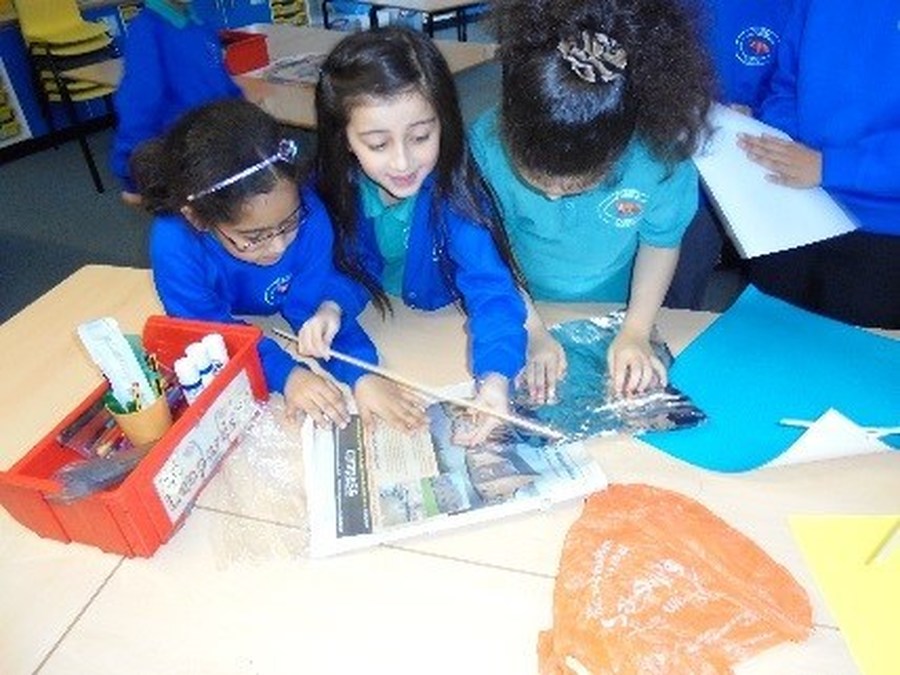 In this subject children are taught skills and develop knowledge which can then be applied to solve practical problems using creativity and imagination. During their time at Junior School children will undertake a number of "design, make and evaluate" projects linked to different areas of the curriculum e.g. sandwich making, photo frames, furniture torches, musical instruments, moving toys, shelters and slippers. Children develop a broad subject knowledge as they draw on areas such as mathematics, science, engineering, computing and art. As they learn to take risks, children are encouraged to be resourceful, innovative citizens with an interest in business and enterprise.
.Children at our school are encouraged to see themselves as artists. They are encouraged to experiment, plan and create their own works of art. They also have opportunities to think critically as they develop an understanding of the language of art and design and learn how to evaluate and improve their own work and the work of others. Children use a variety of different materials and techniques to produce artwork such as 3D modelling, printing, painting, sketching, collage, computer generated art and textiles. They are also introduced to a range of artists and styles of art, to inspire them within their own artwork. Children from all year groups have the opportunity to work with a visiting artist and participate in planned arts events.
The school has built a strong tradition in this area and has been accredited with the Artsmark Gold Award. All classes have regular music lessons. Pupils are taught rhythm and pitch and are introduced to a basic understanding of musical notation in line with National Curriculum requirements. They are exposed to a wide range of musical styles and experience making compositions of their own.
In addition to their weekly music lessons, a large number of pupils now learn to play a musical instrument. From Year 3 onwards pupils have the opportunity to learn an instrument. This year all pupils in Year 4 have been learning to play the violin with a music specialist, and also benefit from a visiting singing teacher. Pupils are also offered the chance to learn woodwind, guitar, strings or percussion, with teaching from visiting specialists. Pupils also have the opportunity to join a steel pan club and the school choir. Children have a number of opportunities to perform to an audience through school assemblies and performances to parents.
The French curriculum is designed to give an understanding of daily life in another country, while equipping children with the skills to communicate for practical purposes. Children learn about the French language, culture and traditions through song, role-play and rhyme. The programme of study enables structured progression throughout the whole key stage and also affords active practise in all four skills (reading, writing, listening and speaking). Lessons last for approximately 30 minutes per week and are supplemented by incidental use of the language throughout the week.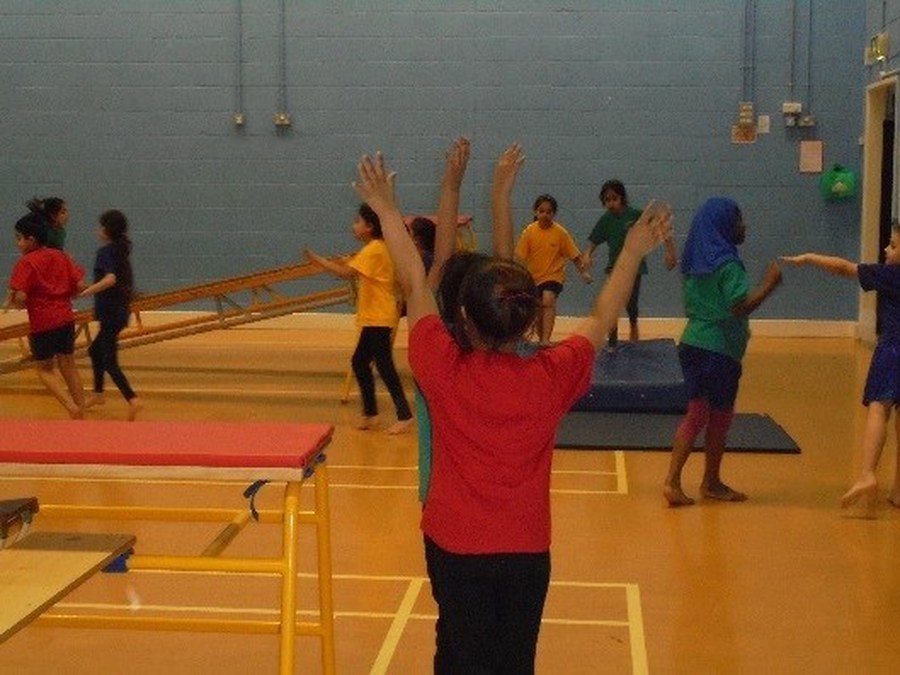 Foxdell is one of only five primary schools in the country who participated in the PE pilot specialism. By improving opportunities for PE and integrating its delivery through other subjects, we aim to ultimately raise standards in the core subjects by improving fitness and enjoyment. Children are offered a full and balanced programme of Physical Education including: gymnastics, games, dance, swimming and athletics. Within lessons children will also get to experience less familiar games such as volleyball, lacrosse and fencing. Swimming is included in the Year 3 curriculum and we expect all pupils to participate.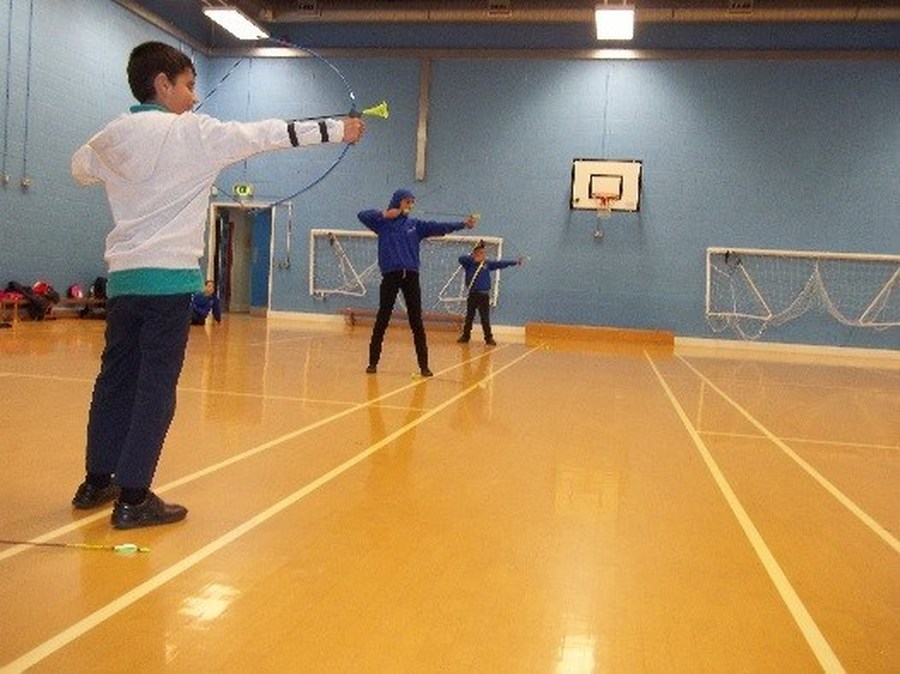 Personal, Social and Health Education and Citizenship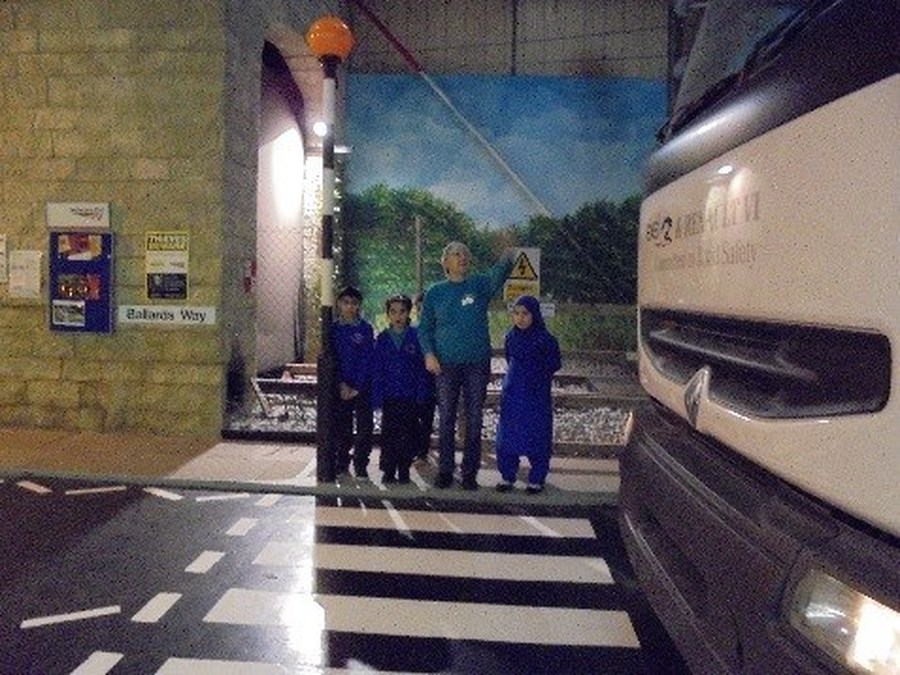 Through the framework of themes (Health and Wellbeing, Relationships and Living in the wider world), issues such as family life, safety, exercise, substance use and misuse, food and nutrition, personal hygiene and environmental pollution are developed in a way suitable for the age and development of the child. This is outlined in a Personal Health and Awareness Policy, adopted by the Governing Body. If issues are raised by individual pupils, then these are dealt with sensitively and honestly by the staff concerned. The support of the school nurse and health support agency is enlisted wherever appropriate. The school incorporates elements of Spiritual, Moral, Social and Cultural (SMSC) education across all areas of the curriculum in order to develop children's social skills and enable them to function as a 'good citizen' within society.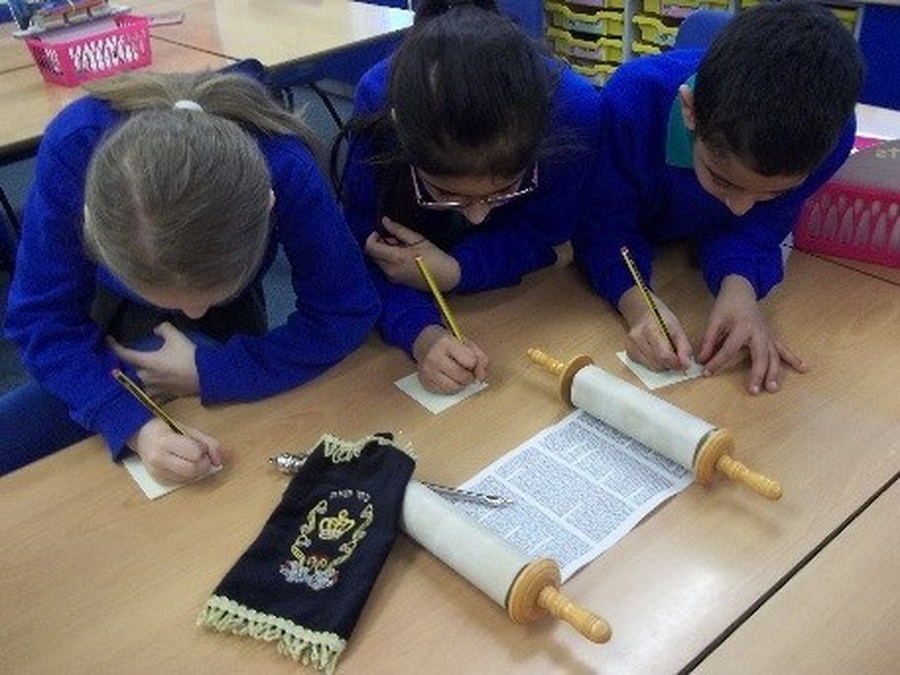 Religious education is part of the basic curriculum for all pupils. The religious education provided is in accordance with the Luton Agreed Syllabus. Through religious education, we hope that children will develop a greater appreciation of their world and those with whom they share it. The content of the curriculum reflects the multi-cultural make up of our school. Festivals, celebrations, books and acts of worship both Christian and non-Christian will be studied. Children will be encouraged to discuss similarities and differences and to develop tolerance and understanding of different faiths and cultures.
In assemblies, we focus on how best we can all play our part in making our community and the wider world a better place. We try to foster the spirit of a happy and caring school environment where ndividuals celebrate their diversity. Parents have the right to request the withdrawal of children from R.E. or collective worship. Requests of this kind should be made in writing to the Headteacher. From time to time assembly is devoted to a presentation by a specific class and the parents of the children in that class are invited to attend. Regular Achievement Assemblies are organised to celebrate pupils' achievements inside and outside school.
Special Educational Needs
The school has regard for the recommendations of the Special Needs & Disability Act 2001. There is no discrimination against disabled children in the admission arrangements or in the education provided by the school for its pupils.
We have a Special Educational Needs policy which is available for parents to read and is reviewed and updated annually. The Inclusions Managers are responsible for the development, implementation and management of our policy and are, of course, supported by appropriate training. This ensures all children who have a special educational need are identified early and are made known to all staff. We involve parents at all stages, including the decision making process in the education of their child. Careful monitoring and recording procedures are carried out with regular review and information is exchanged when transferring from class to class or school to school. Outside Agencies are consulted when necessary.
The DfE Code of Practice is available in school for your information and you are encouraged to talk to staff at the earliest opportunity if you are worried about your child.
External agencies are available for your advice and information, e.g. Learning Support Services, Behavioural Support Services, Child Health Services, Education Psychologists, etc.
Our most able children can also be considered to have "Special Needs". Differentiation in class as well as internal courses to extend the more able in reading, numeracy and some extra-curricular subjects, caters for the needs of the most able children. Courses and events at other venues during the school year are also an invaluable stimulation for our able children.
We feel that we provide an atmosphere which encourages and values achievement. There are opportunities for additional responsibility and for a wide range of extra-curricular activity also.
We aim to be an inclusive school and are continually working to improve accessibility for pupils with disabilities. There are no steps at the main entrances, facilitating easy access. Contrasting paint has been used on door frames and skirting boards to aid the visually impaired. A hearing loop has been fitted at the reception desk. Disabled facilities and toilets have been included in the new building and family room. We are fortunate to have the services of 2 Family Workers who can fast track access to the child support agencies. We work in close liaison with the school nurse to develop individual health care plans for pupils where necessary.
English as an Additional Language (EAL)
Pupils who are learning English as an additional language are given help to develop their skills. At Foxdell Junior School we have many staff who can speak different community languages and EAL support is targeted in teachers' planning as well as the organisation of suitable learning activities. When pupils come to the school from abroad for the first time, all staff work together to make them feel at home here and ensure other children befriend and look after them. Pupils' progress is monitored and recorded following local authority guidance.


All children are encouraged to bring home reading books, learn tables and practise spellings. As they progress through the school, other activities such as project work, Maths and English work may also be sent home. The value of homework is very much dependent on the support of parents, both in providing encouragement and helping children to find an appropriate place to work. The time that children are expected to spend on homework activities each evening ranges from approximately 15 minutes in Year 3 to about 45 minutes in Year 6. All pupils are issued with homework diaries and a homework book.