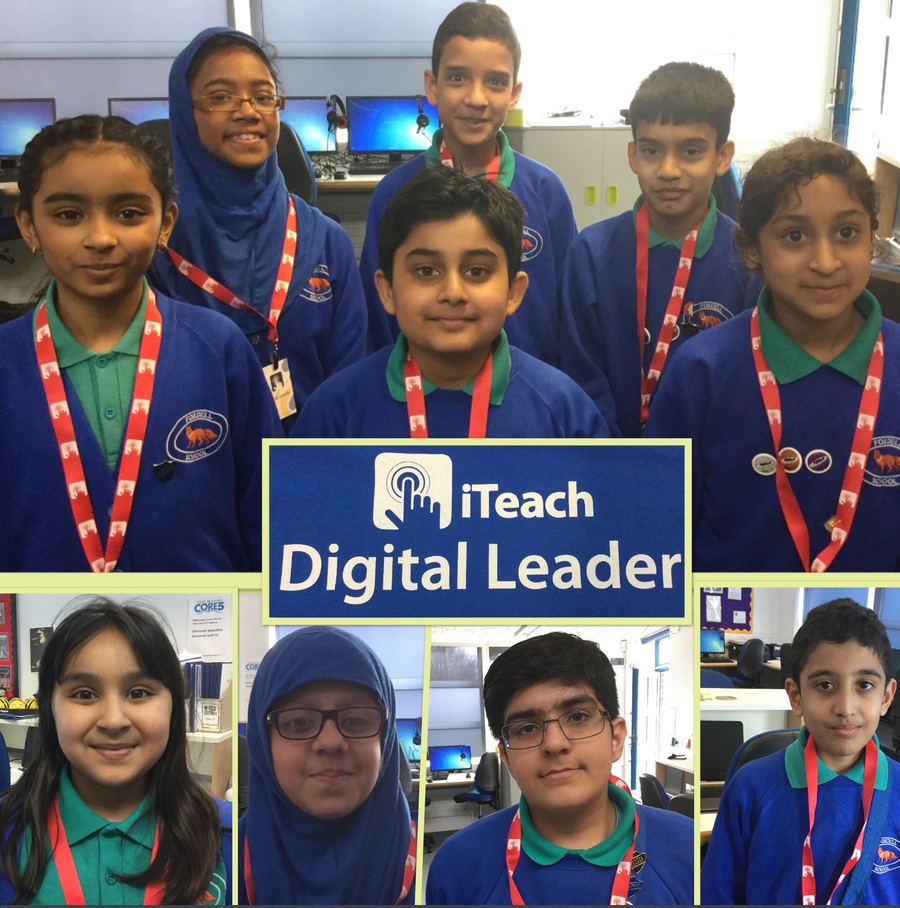 Digital Leaders
The 2016-17 school year sees the arrival of Digital Leaders at Foxdell. This hard working group are at the forefront of our push to embed technology throughout the school. They are committed to developing their own skills so that they can support other pupils and their teachers in using technology to effectively support teaching and learning.
Our Digital Leaders are
Year 6 - Jamal, Shaheer, Maahira, Afrida, Arslan
Year 5 - Bilal, Hassan, Mariam
Year 4 - Madihah, Khadeeja
Year 3 Digital Leaders will be added in the Summer Term.
Safer Internet Day 2017
Our Digital Leaders worked with the e-Cadets to create this brilliant video for Safer Internet Day. The video was used in all classes and is shown on the Reception screen to parents and visitors.
(Unfortunately the Year 6 Digital Leaders were unable to take part in filming as they were involved in assessments.)
Though Year 6 Digital Leaders were unable to take part in the 'This is your internet' filming, they made up for it by delivering the Safer Internet Day assembly to the whole school.